Lady Lark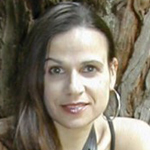 Modern day prophetess Lady Lark has been in the beauty, health, wellness and spa industry all her life. Among many things Lark is currently a Native American Church matriarchal elder, mother earth ambassador, and shamanic healer. She is an initiated alchemist, herbalist, licensed cosmetologist, certified thai yoga massage therapist and yoga teacher. Healing with food and plants has always been a passion for Lark since she first studied raw food nutrition at Hippocrates Health Institute with Ann Wigmore and then later become a certified raw food chef through the Living Cuisine Academy.
Lark is an international teacher and transformational guide who brings out the best in everyone she touches and has taught her healing courses all over the world. Because of her never ending love for beauty, and passion for skincare and the desire to learn more she spent time studying European cosmetic making in London with her mentor,Kolbjorn Borseth, of Findhorn Community, who has been manufacturing organic products in Europe for over 30 years. Today, Lark enjoys creating her own natural cosmetics, magical elixirs, lotions and potions and teaching others how to make their own natural products.
Lark became involved in alchemy and earth based traditions during her youth yet never truly fully understood these processes until nature began speaking to her directly and she became an initiated priestess and lineage holder of the ancient mysteries. She is an apprentice and business associate of Don Nance, Adept Alchemist and founder of Ocean Alchemy and works directly under his tutelage and supervision and are both member of the International Alchemy Guild. They are both available to teach private alchemy classes and workshops.
Lark feels that everyone can learn to speak Nature's language and unravel her mysteries, it just requires an open heart and the ability to listen and pay attention. But it was her life-long fascination and quest for pure, clean spring water and it's spiritual significance that led her to alchemy and the sanctuary of the international alchemy community in the first place. Lark says, "the more you learn about alchemy and nature the more you realize you haven't learned a thing. Something suddenly happens and the outward quest turns inward and that moment becomes the beginning of infinity. Alchemy then becomes an obsession, an obsession with discovering your own soul." So it was actually Lark's deep love and reverence of water that got her so heavily involved with alchemy in the first place. And as Lark puts it. "I surely had no idea that I would be going this far down the rabbit hole." To this day she maintains a small, private, upscale healing practice and can be found healing, helping and encouraging others and making her magical elixirs with Don Nance and other alchemists. Never being one to follow the herd she loves learning, sharing and caring with other like minded individuals.

Lady Lark Talks About Lotus Alchemy And Her Elixirs
"Quantum nutritional products, ionic minerals, ascension elementals, living waters, and super foods are the best way to actually feed the physical and light body of humans, plants and animals. Manna is good for everyone and every living thing. Just as we nourish our physical body, we also need to make sure that our Light Body is receiving the finest nutrients available. Lotus Alchemy is committed to providing the finest organic, herbal formulas, super foods, ascension elemental minerals and elixirs that feed and nourish the Light Body.
Alchemists, healers, medicine people and shamans have always believed that we are more than our physical body and science has now proven this to be true. A beautiful and healthy body radiates pure Light energies. In order to sustain this beauty the Light Body needs nourishment. Gold and golden elixirs and sacred spring waters have been known through the ages at the secret and key to immortality. Gold is nourishment that makes the aura of the body glow and radiate at higher frequencies. Who does not want glow with health and vitality? People who are healthy have a magical glow. This glow is caused by a healthy Light Body. Our Light Bodies and Physical Bodies needs nutrition, ascension elemental minerals and super foods which help us to maintain high vibrational cellular levels.
Nature is our greatest teacher It is with pleasure and great honor that I serve you with the finest aphrodisiacs, elixirs and mannas available. I am committed to help raise the vibration and consciousness of humanity and the planet at this time. I am so grateful for your business and appreciate your love and support and I am committed to your satisfaction and well being. If you have any inquires about my processes or products please feel free to contact me. Thank you kindly for stopping by, please come back again soon. Namaste!"