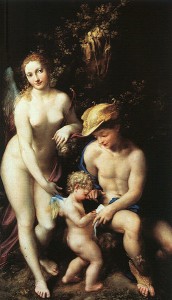 some people try to say mars is the father of eros but that's not true for this union. there is no iron or war in this elixir
Eros is made by a proprietary process from a very specific gold and pure 99.999% copper ore by a Fire Alchemy Process using correct planetary correspondences with conscious will and intent.
Eros Manna is the brain child of Don Nance of Ocean Alchemy and Lady Lark of Lotus Alchemy and their alchemical partnership. There is nothing else like it on the planet and is only available exclusively through Lotus Alchemy. 
Eros Manna is a highly regarded and very potent manifestor and messenger of Love, Beauty and Prosperity.  The laboratory MS/ES-ICP assays show that our elixirs and mannas to be several orders of magnitude cleaner than the World Health Organization standards for PURE drinking water.  So Eros is as pure as pure drinking water.